Prime Buffalo Pound Lakefront Properties
Prime Lakefront Properties for Sale at Buffalo Pound Lake, Saskatchewan
Learn More
Contact Us
Buffalo Vista
If you're looking for a place off the beaten track, then Buffalo Vista is the place for you.  With 12 lakefront lots to choose from, varying in size and price means there is something to meet every need.  Buffalo Vista is a new development adjacent and just east of the village of North Grove, Buffalo Pound Lake.  Some of the lots are rip rapped and some of the lots are treed in a very peaceful and quiet setting.  The view is spectacular with the lake in front and the rolling hills behind.  For utilities, gas is supplied at the street and electricity is to the meter socket.  These prime Buffalo Pound Lakefront lots are a must see!  Don't miss out!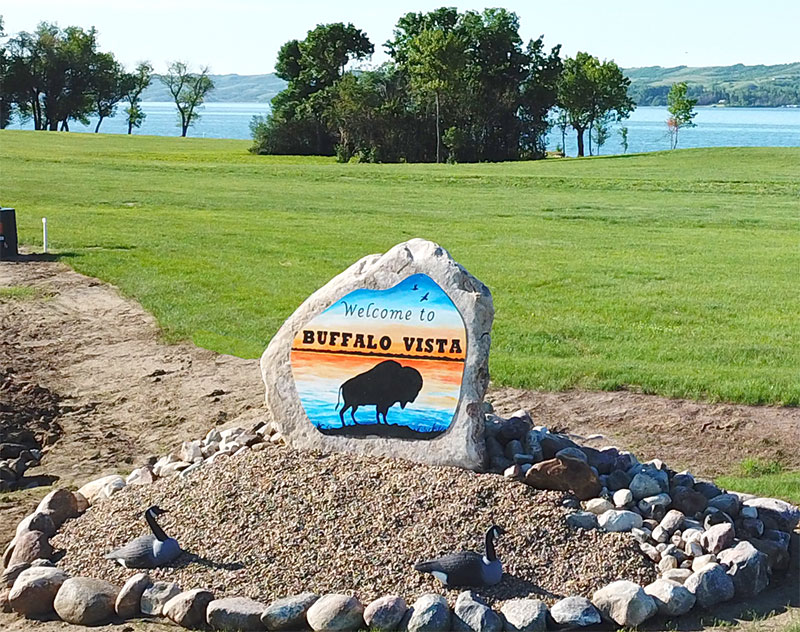 Buffalo Pound Lake
Located 30 minutes northwest of Moose Jaw and an hour and 10 minutes northwest of Regina, Buffalo Pound Lake offers the perfect location for a cabin at the lake or the full time – year round living resident, with all weather road access.  If you are looking to purchase a lakefront lot, check out our many different lot sizes.
This land is exceptional for prime lakefront property development being located on the valley floor.  The elevation of the property is well above the 1:500 year flood zone for the area and away from the valley slopes thereby avoiding any possible slope stability issues.  Valley slopes behind the property are undisturbed with natural vegetation and wildlife habitat.  The lots slope gently to the lake providing natural trouble-free site drainage.
Have a question about one of our Prime Lakefront Properties?